Avoiding Mistrust

For Thief 3: Deadly Shadows
Made in 2008
Editor Used: Thief3Ed, Heavily Modified UnrealEd 2
Time: About 4 months.

Plot
It seems my little rendezvous at Lord Raven's Mansion got the Raven's attention. My contacts have recently informed me that he has arranged a meeting with the City Watch Captain tonight at his newly constructed mansion conveniently located just a stone's throw away from Raven's place... which seems very suspicious. They are obviously planning something but I don't know what yet so what better to do then break into his house and do a little snooping around and see if I can unearth any dirty little secret's they have planned. The mansion is extremely large, even from a distance, I can see that the funding Raven is provided the City Watch is going straight into protecting the people. From where I am, I can see that the way in is very heavily guarded but there seems to be a few crates stacked outside the entrance. Hope they're dry inside...

Download
Avoiding Mistrust - Version 1.1.1 - Version Notes
You'll need to download a tool called GarrettLoader located at this website. Install it and set it up so it can find your Thief 3 Directory. Let it find the Zip file that contains this mission and Install it. Let GarrettLoader do the work and click 'Play' to play the mission. When you are done playing, Install the Original Missions and GarrettLoader will restore the Original game and remove my mission.

Reviews and Comments
"This mansion mission shows DarkDragon's growth as a mission designer when compared to Lord Raven's Mansion. The game play is more interesting and the mansion much more complex. This is not a linear mission. You have several ways to enter the mansion and proceed through it to line your pockets. I had a lot of fun looting this place. Some of the guards were tough to avoid, and the mission was more challenging than its predecessor. Overall, this is a solid mission with good game play. I recommend it." -pavlovscat's 2008 Third Quarter FM Review, TTLG.com.

"Thank you for the mission! Avoiding Mistrust is very cool!! So many rooms, corridors. The design of the mansion is great. I have to admit that I got lost there. Beautiful surroundings. I would like to live in a house like this. I liked the ventilating shaft. It's cool to walk over the guard's heads. The rope arrows are nice! I really enjoyed them. Keep making great missions!" -pwyll, TTLG.com Forums.

Screenshots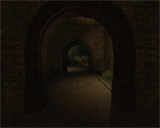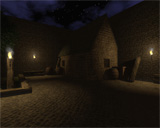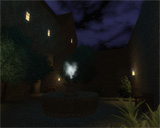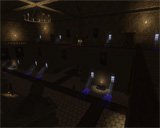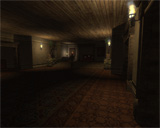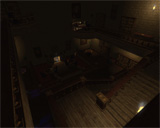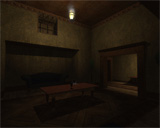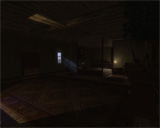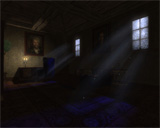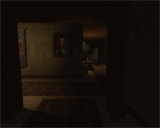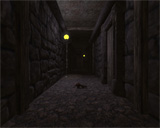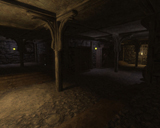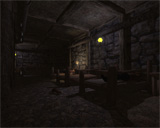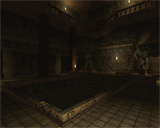 Avoiding Mistrust is Copyrighted © "Saleck". This mission is not supported by Eidos Interactive.